Our Services
Click on the botton if you would like to make an online payment for the .tz domain through Paypal or a Credit Card. Don't forget to enter the doamin name you are paying for on the Paypal page. The payment account will show as godfreykapinga@gmail.com.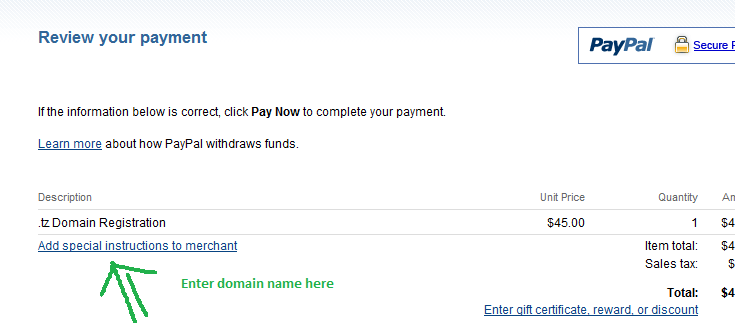 After the payment is done, it will take between 1 to 24 hours for the domain to be registered.
Click on the botton bellow to proceed.